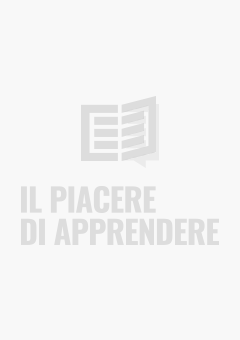 The Fox and the Grapes
Stage 2 200 headwords | A1 | Starters/Movers | Fairy Tales
Autori Aesop
Disponibilità: Disponibile
Descrizione
Do you always try hard to get the things you like and want? Well, this is the story of a lazy fox. Felix the fox doesn't always try hard!
Felix is a fox. She's very lazy and never wants to try hard. She's always got an excuse! When she can't do
something, Felix blames other things and situations. But be careful! When you want something, you have to try
hard to get it.
Syllabus
Vocabulary areas
Members of the family, actions, the
wood
Grammar and structures
Prepositions of place - Present
simple–positive, negative, question
forms - Can/Can't for ability
In this Reader you will find:
Games and language activities | A Make it section |
A Let's Act! section | An audio recording of the story and the song
Nome
The Fox and the Grapes
Recensioni
Nessuna recensione disponibile
0
recensione dagli utenti
Scrivi la tua recensione
Ogni utente registrato può scrivere una recensione. Per favore, accedi o registrati
Risorse scaricabili
The Fox and the Grapes
Le risorse sono scaricabili solo in fase di post acquisto.