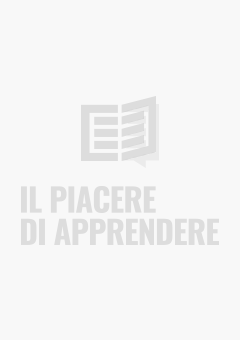 The Children of the Forests
Stage 4 400 headwords | A2 | Flyers | Original
Autori Jane Cadwallader
Disponibilità: Disponibile
Descrizione
Do you enjoy walking among the trees and watching for forest animals?
Do you know how important forests are for our world and our health?
This book is about the three main different types of forests, about where
you can find them, what the weather is like there and which animals
live in and under the trees. It is also an adventure story about two
children who overhear plans to destroy a part of their forest and who
ask other children to join them to help save it.
Syllabus
Vocabulary areas
nature and environment, forest animals, weather
Grammar and structures
Present simple
Present perfect
Can
Comparative and superlative adjectives
Adverbs of frequency
In this Reader you will find:
Games and language activities | Au audio recording of the story | A picture dictionary
Tags
Caring about the natural world | Problem-solving
Nome
The Children of the Forests
Recensioni
Nessuna recensione disponibile
0
recensione dagli utenti
Scrivi la tua recensione
Ogni utente registrato può scrivere una recensione. Per favore, accedi o registrati
Risorse scaricabili
The Children of the Forests
Le risorse sono scaricabili solo in fase di post acquisto.