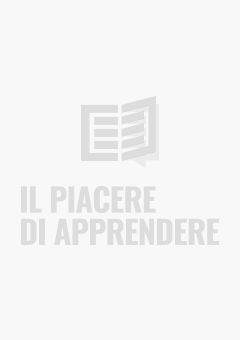 Pollyanna
Teen ELI Readers
Autori Eleanor H. Porter
Disponibilità: Disponibile
Descrizione
Pollyanna comes to live with her Aunt Polly. Pollyanna always looks for the good in life and she helps
her new friends to be happy again, but not her aunt! Will Aunt Polly learn to be happy?
Pollyanna is eleven when she comes to live with her Aunt Polly, after her father dies. Life isn't easy for Pollyanna.
Her aunt is a difficult, cold woman and everyone in this small, American town is sad! But Pollyanna is good at making
friends, and she always finds something to be happy about. Soon the people in the town start to change – until there is
only one person who doesn't know how to be happy…
Syllabus
Vocabulary areas friendship, feelings, family relationships, house and home
Grammar and structures Present simple, past simple and progressive, present perfect, future "will" and going to, Infinitive of purpose, Conjunctions: and, but, so; clauses with before and after,
Prepositions: through, down, into;
looks / sounds + adjectives
Recensioni
Nessuna recensione disponibile
0
recensione dagli utenti
Scrivi la tua recensione
Ogni utente registrato può scrivere una recensione. Per favore, accedi o registrati
Risorse scaricabili
Pollyanna
Le risorse sono scaricabili solo in fase di post acquisto.