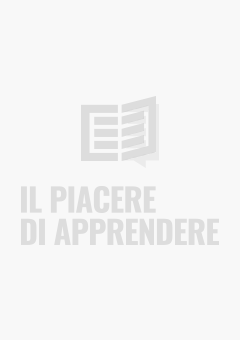 The Canterbury Tales
Teen ELI Readers
Autori Geoffrey Chaucer
Disponibilità: Disponibile
Descrizione
Step back in time to experience the adventures of a group of people to Canterbury in this stunning reconstruction of 14th Century England.
In 1387, a group of people went to Canterbury. On their way, they told stories. The stories were exciting and interesting. They helped the group to enjoy their time travelling. But these stories do not only tell us about the past. They are stories that anybody can read and enjoy today. And they are stories that can teach us many things, about love, about friendship, and about life.
Syllabus
Grammar and structures
Simple Present: states and habits;Present Continuous: actions in progress; Past Simple: finished actions Future forms: Present Continuous, going to, will; Can: ability, permission Could: ability, permission in the past Must: obligation; Have to: necessity Will: offers, spontaneous decisions for future, predictions.
The teams are getting ready. The Oxford – Cambridge Boat Race is only weeks away and Sam's brother is on the team. But what's happening at the boat house? Why are some people from the team ill? Was the fire at the boat house an accident?
Nome
The Canterbury Tales
Recensioni
Nessuna recensione disponibile
0
recensione dagli utenti
Scrivi la tua recensione
Ogni utente registrato può scrivere una recensione. Per favore, accedi o registrati
Risorse scaricabili
The Canterbury Tales
Le risorse sono scaricabili solo in fase di post acquisto.