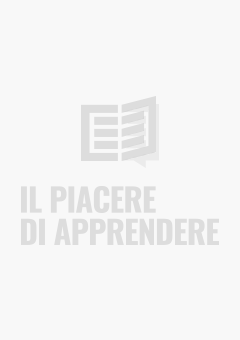 The Town Mouse and the Country Mouse
Stage 3 300 headwords | A1.1 | Movers | Fairy Tales
Autori Aesop. Retold by Lisa Suett
Disponibilità: Disponibile
Descrizione
'I'm sorry, Alfred. It's too dangerous here. I want to go home,' says Jack. 'Would you like some cheese?' asks Alfred.
'No, thank you. I want to go home. I've got lots of grass at home,' says Jack.
Two mice are friends. Alfred is a town mouse and Jack is a country mouse.
One day Alfred visits Jack in the country. Alfred is very surprised. Jack hasn't got a house. He hasn't got a
car. And he eats grass! Alfred wants to show Jack the town. There are shops, houses and restaurants with nice food.
But Jack soon finds that the town is dangerous, too! What happens when Jack goes to town? Read and see!
Syllabus
Vocabulary areas
The town and shops – Transport -
The house
Grammar and structures
Present simple - Present continuous -
want/ask someone to do something
- conjunctions: because - Verb + ing -
Verb + infinitive - would like -Will for
future reference
In this Reader you will find:
Games and language activities | A Make it section |
A Let's Act! section | An audio recording of the story and the song
Nome
The Town Mouse and the Country Mouse
Recensioni
Nessuna recensione disponibile
0
recensione dagli utenti
Scrivi la tua recensione
Ogni utente registrato può scrivere una recensione. Per favore, accedi o registrati
Risorse scaricabili
The Town Mouse and the Country Mouse
Le risorse sono scaricabili solo in fase di post acquisto.