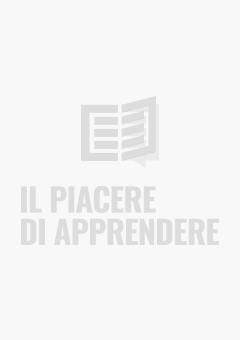 Katie, the Pirate and the Treasure
Stage 1 100 headwords | below A1 | Starters | Original
Autori Jane Cadwallader
Disponibilità: Disponibile
Descrizione
Katie has some special friends: Regazza the doll and Monty the mouse.
They live in the Land of Forgotten Toys, the place where toys go when they are thrown away or are left forgotten in a toy box for a long time.
One day Regazza and Monty go to find Katie. A pirate with a problem has just arrived in the Land of Forgotten Toys. Can she help him?
This is a humorous adventure story about friendship and using co-operation to solve a problem.
Syllabus
Vocabulary areas
feelings, adjectives, fantasy, nature
Grammar and structures
Present simple
Present continuous
Imperatives
Can
There is / There are
Prepositions of place
In this Reader you will find:
Games and language activities | Au audio recording of the story | A picture dictionary
Tags
Citizenship | Resourcefulness | Friendship
ISBN 978-88-536-2612-7 | Word count 670
Nome
Katie, the Pirate and the Treasure
Recensioni
Nessuna recensione disponibile
0
recensione dagli utenti
Scrivi la tua recensione
Ogni utente registrato può scrivere una recensione. Per favore, accedi o registrati
Risorse scaricabili
Katie, the Pirate and the Treasure
Le risorse sono scaricabili solo in fase di post acquisto.