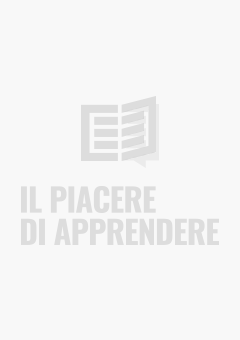 Robin Hood
CD AudioBooklet14,8x21 cm, 96 pages
Autori Retold by Silvana SardiIllustrated by Paola Chartroux
Disponibilità: Disponibile
Descrizione
The daring and handsome nobleman Robin Hood is forced to live as an outlaw in Sherwood Forest, after the evil Sheriff of Nottingham kills his family and takes his land and money. With the help of his Merry Men, Robin becomes a hero, stealing from the rich to give to the poor. Will the wicked Sheriff of Nottingham manage to capture Robin and his friends? Will Robin regain his land and be able to offer Marian, his love, a real home? Read about this legendary hero of the English Middle Ages and discover all the exciting and romantic adventures he has with his band of Merry Men!
Tags Adventure Friendship
In this reader you will find: - Focus on… - Comprehension activities - Glossary of difficult words - Test yourself - CLIL activity
Recensioni
Nessuna recensione disponibile
0
recensione dagli utenti
Scrivi la tua recensione
Ogni utente registrato può scrivere una recensione. Per favore, accedi o registrati
Risorse scaricabili
Robin Hood
Le risorse sono scaricabili solo in fase di post acquisto.